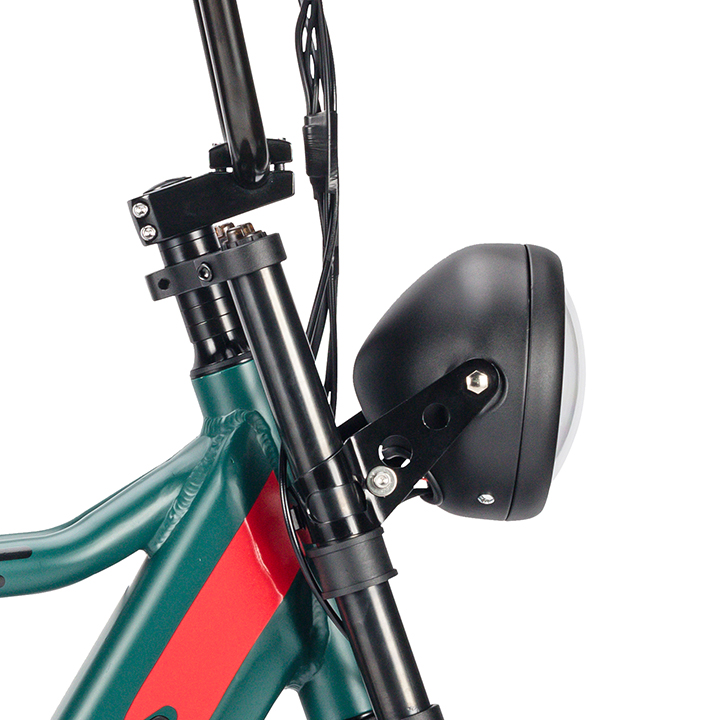 Important Front Light
The front light comes with the bike which can keep you safe when you ride at night.
A powerful headlight will increase your visibility to the vehicles surrounding you in the dark.
Electric bicycle headlight output is focused, looks bright, and does not dazzle other participants on road.